How to Fix All Your Sleep Problems With Science
Sleep is the foundation of everything good that happens in our lives, so when you aren't sleeping well, your life gets disrupted.
Have you experienced:
Trouble falling asleep?
Trouble staying asleep?
Snoring too much?
Shoulder, back, or neck pain?
Leg cramps, heartburn?
If you answered "
YES
" to any of these questions, you're in the right place.
We've compiled a list of scientific sleeping tips that are easy to follow and will have a dramatic positive impact on your sleeping woes.
Read on to learn how to have a more restful night.

If You Have Trouble Falling Asleep
With Netflix, smartphones, laptops, and tablets emitting harsh light and stimulating our minds, it's no wonder so many of us struggle to fall asleep! 
Commit to keeping these items out of your bedroom for one week. 
You might be surprised how much faster you'll fall asleep without them. 
Caffeine may be a necessary part of your life, but if you want to be able to fall asleep, cut off all caffeine intake about 8 hours before your bedtime. 
Finally, make sure that you restrict your workouts to the morning or early afternoon. 
The endorphins exercising releases are great for getting you through the day. However, they tend to keep you awake at night.
If You Wake Up Often in the Night
We've all dealt with the annoying problem of waking up in the middle of the night and being unable to fall back asleep. 
But if this happens often, it's time to remove your favorite tech toys from your bedroom. The light they emit is likely waking you up and messing with your REM cycle. This article explains how light emitted by electronics can have an impact on your sleep cycle.
Also, wearing a well-designed sleeping mask to bed is one of the most effective and easy ways of making sure you block out all the light when you sleep. The sleep mask should be comfortable, fits your face, and block out 100% of light.

Have you been hitting the happy hour a little harder than normal? 
If so, alcohol consumption could be to blame. Try sticking with club soda when you go out. 
Finally, make sure the temperature in your bedroom will help you to fall asleep. Aim for 20-22 degrees Celsius, or between 68-71 degrees Fahrenheit.
If Back Pain Keeps You Up At Night
Need help banishing back pain? The right technique varies according to your preferred sleeping position. 
If you sleep on your back at night: 
Placing a pillow under your knees ensures that your spine is correctly aligned and helps your tendons to relax. If you need additional support, sleep with a rolled-up towel underneath your lower back to release tension. 
If you want to sleep on your stomach: 
Place a small pillow under your pelvis. This will help to keep your back from moving too far forward in the night. 
If you prefer to sleep on your side: 
Stick to the fetal position. This will take the strain off your lower back. 
If You Deal With Shoulder Pain
Shoulder pain from a sports injury, age, or even arthritis can make it difficult to sleep. 
Sleeping in the same position every night has been scientifically proven to put stress on your rotator cuff. 
If you're struggling with shoulder pain at night or when you first wake up, it's time to stop sleeping on your side. Also avoid sleeping on your stomach, as it creates an imbalance in your shoulder alignment.
What To Do Instead
Try sleeping on your back with a thin, comfortable pillow underneath your head. Also, try holding a pillow on your stomach as you sleep. 
This helps to keep your body stable. 
If you must sleep on your side, avoid sleeping on the side where you experience shoulder pain. Bend your knees slightly into your chest. 
This position will help to take some of the pressure off of your shoulders.  

If Neck Pain Gives You Nightmares
Tired of dealing with having a crick in your neck when you wake up? 
If so, switch your position to sleeping on your back. Then, put your arms down at your sides, with a pillow underneath each forearm. 
Why? 
This will help you to distribute your body's weight more evenly. 
If you need to sleep on your side, make sure you have the right-sized pillow. It should be no more than 6 inches thick. It also needs to be rectangular, not square-shaped. 
Sleeping on your stomach is one of the main causes of nighttime neck pain. Avoid it at all costs!
If You Have Problems Waking Up
Nobody likes to get up for work early. 
However, if you constantly struggle to wake up and get out of bed, even after getting a good night's sleep, you need to make some changes. 
Train your body clock to wake up at the same time everyday. 
Set your alarm for the same time every morning, seven days a week.
Is your snoring driving a wedge between you and your partner? 
If so, it's time stop sleeping on your back. 
Interestingly, this sleeping position causes your tongue to fall further into your throat, amplifying your snoring. 
Instead, try sleeping on your side to open up your airflow. 
Also, make sure you're sleeping with the right pillow. 
If your pillow is too soft, your head falls backwards. This means your snoring will only get louder! If this is your problem, grab an extra pillow to prop up your head a few extra inches.
Combine your usage of the right pillow with a pair of nose vents to reduce and prevent snoring. Nose vents are designed to dilate your nostrils to allow for maximum airflow when you sleep and improve your sleeping quality.

Leg cramps can be a real pain, and they can cause people of any age to wake up in the middle of the night in agony. 
Make sure you're getting enough potassium throughout the day (add a banana to your morning cereal, for example.) Additionally, always stay hydrated throughout the day. 
The best news? 
You can use your leg cramps to force your partner to give you a leg massage before you fall asleep! Also, take more preventative action, like stretching consistently or trying your hand at yoga. 
However, if the problem persists, it's time to talk to your doctor.
If You Struggle With Other Issues at Night
What we've listed here aren't the only things that can keep you up at night or cause you serious pain the next morning. 
Even the shoes you wear throughout the day can cause you to feel pain at night (so ladies, it's time to ditch those high heels once and for all.) 
If you deal with heartburn at night, try sleeping on your left side. This keeps what you ate from creeping back up your esophagus at night, which is what causes heartburn. 
Sleep troubles may sometimes be related to more serious issues within your body. If you're not seeing an improvement, err on the side of caution and schedule an appointment with your doctor.
While there are numerous sleeping aids and products in the market, often simpler is better.
The easiest way to get started is by getting yourself a
great
eye mask for sleeping
.
However, most generic masks on the market are cheaply made, uncomfortable, and don't fully block out the light.
That's why we created something better: The Manta Sleep Mask.

World's Only Modular Sleep Mask
Manta Sleep Mask
upgrades your sleep with a personalized fit and 100% blackout.

It's the world's only sleep mask with modular and removable eyepieces... ...which can be adjusted and molded to fit your unique face.
It works for 99% of all face shapes & gives you 100% blackout for your entire sleep cycle...energizing you for wherever life takes you when you wake up.
"I've owned many sleeping masks, and honestly, all of them combined could never be as good as the Manta! It's so amazingly comfortable and works better than expected. Thank you for creating such a great product!" - Mako


"I have been a day sleeper for years. Over that time I've tried many sleep masks. This one is definitely the BEST! Keeps the light out, and doesn't hurt. SO pleased with this product!" - Penny Evans

"I've never been able to wear a sleep mask, but this is amazing. I sleep much better with it. Great work. I love it!" - Uyen Brockway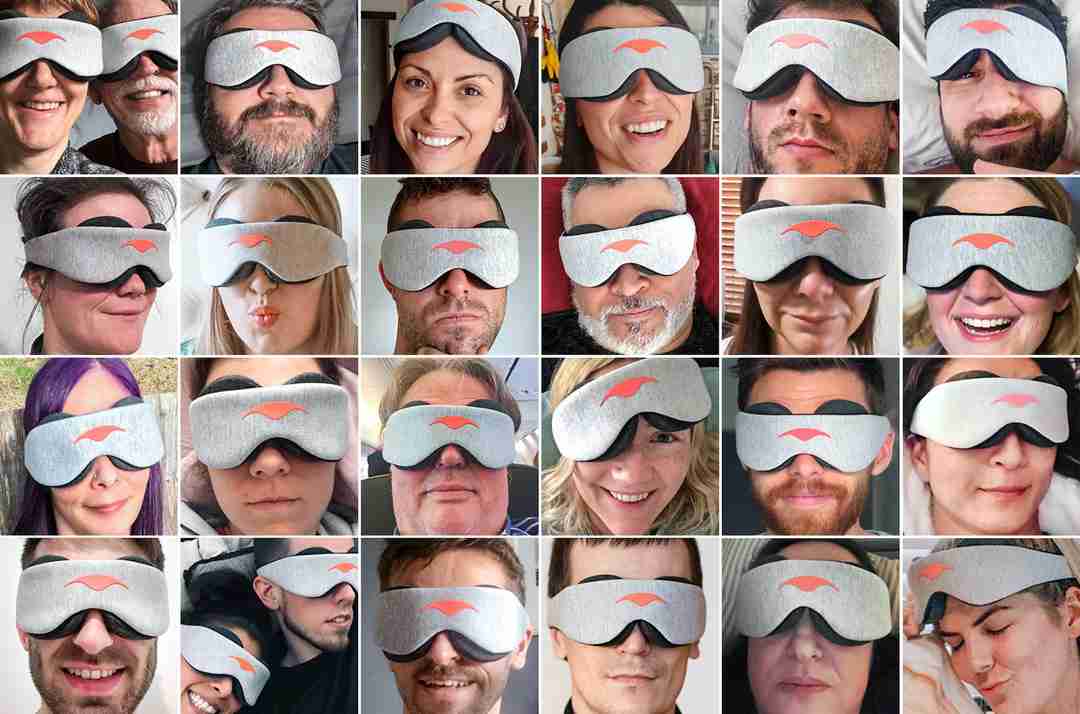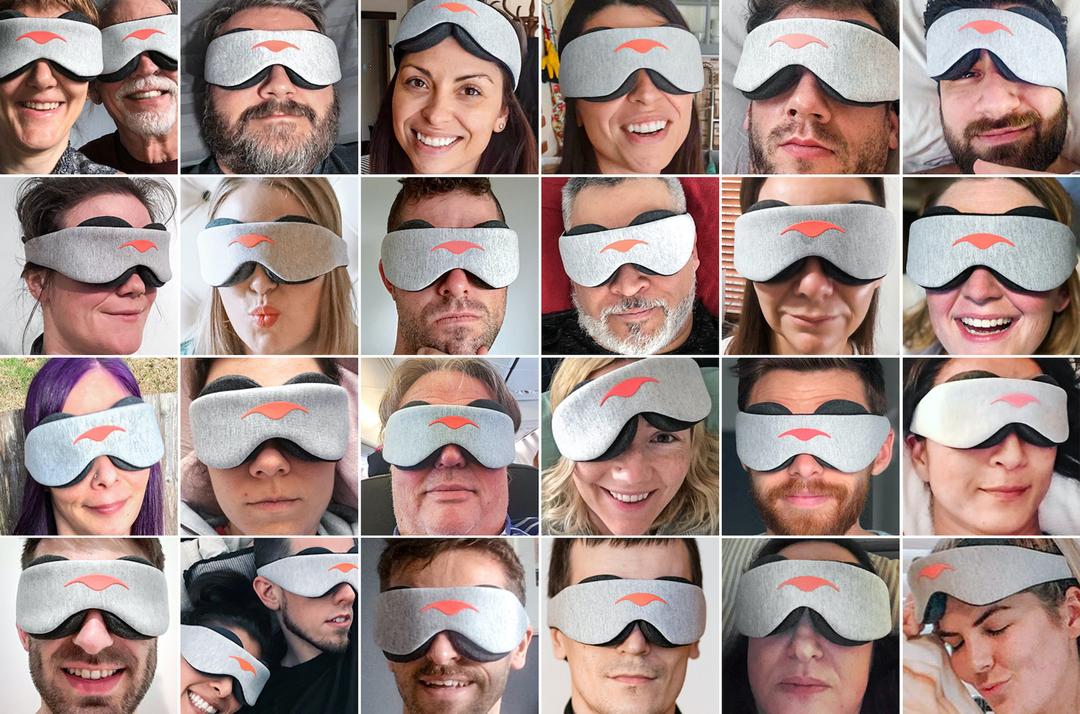 Use "MANTA10" for 10% Off at Checkout
00

Days

00

Hours

00

Minutes

00

Seconds
Discount has expired. But you still can upgrade your sleep with Manta Sleep Mask. Get yours before we run out of stock!
Have you been sleeping properly? Here's a list of scientific sleeping tips!
Disclaimer:  The information contained in this website or provided through our blog, e-mails, or programs is for informational purposes only. It is not intended to be a substitute for medical advice, diagnosis or treatment that can be provided by your healthcare professionals.