manta sleep
reviews & testimonials
written testimonials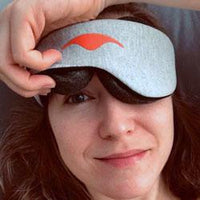 ★ ★ ★ ★ ★
I've been reading a bunch on different light and how it affects your sleep... Then my friend tells me she swears by sleep masks, I got the one she uses.
After a few bent eyelashes and bruised ears, my goldilocks journey brought me to the mask that fits juuuust right - the Manta Sleep Mask 😌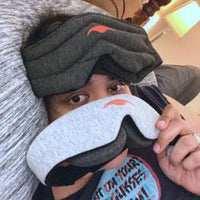 ★ ★ ★ ★ ★
Love, love, love your masks! The Weighted mask and Cool eye cups are perfect for my chronic migraines and sinus infections, and the regular mask is wonderful for daytime napping. Thank you for coming through!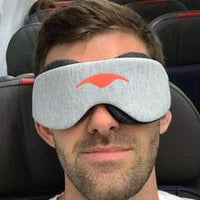 ★ ★ ★ ★ ★
I've tried over the past 2 years many sleep masks and this one is my favorite! It was introduced to me by a client and I'm loving it. It's comfortable and blocks out 100% of light and puts zero pressure on your eyes!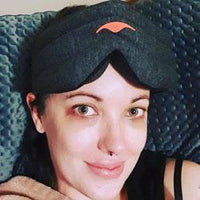 ★ ★ ★ ★ ★
After being in hospital for most of my life, I can only sleep now with an eye mask on. I've tried them all but none of them measure up to my Manta Sleep weighted eye mask.
It was incredibly comfortable and unlike others did not squish my eyes. Best of all I had a great night sleep. If you struggle with sleep, definitely get yourself a manta eye mask!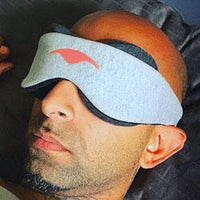 ★ ★ ★ ★ ★
For a week now I have been using a Manta Sleep mask as I like a total darkness, no lights shining around curtains or doors! If you have kids, work shifts, or just a light sleeper this is a godsend! 100% blackout and very comfortable.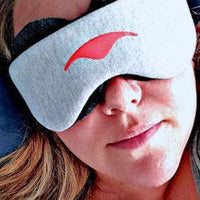 ★ ★ ★ ★ ★
GAME CHANGER. My work schedule has changed a bit, and by bit I mean I'm working a few night shifts.
This eye mask- has legit changed the way I sleep regardless of sunlight or by moonlight. It is the most comfortable eye pads, perfect around the head band and truly something I won't sleep without anymore ESPECIALLY on the days I need sleep before work.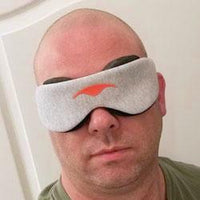 ★ ★ ★ ★ ★
For those 3rd shifters that need ultimate comfort and 100% darkness: My Manta Sleep Mask. AND, I still get 100% light blockage with my CPAP mask.
Worth every penny. Everyone should have a Manta Sleep Mask!
★ ★ ★ ★ ★
I didn't know what a difference a good sleep mask could make. Thanks social media for introducing me to Manta Sleep. This thing blocks light and can be heated. So dreamy.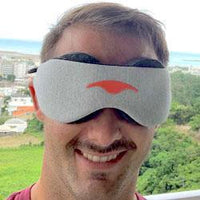 ★ ★ ★ ★ ★
Not sponsored, but I really have to give a shout out to Manta Sleep for their amazing sleep products.
I travel around the world a lot and find myself in places where the sunrise is at 3 AM or maybe up all day long. Going to sleep can be challenging when you do not have blackout curtains.
This sleep mask has been so incredible to use and it is intensely comfortable on your face, AND, it truly is a fully black out mask. No light gets in, and you can KEEP YOUR EYES OPEN! There's enough space for even my cow eyelashes!
Give them a look if you want to set up your sleep and self-care game.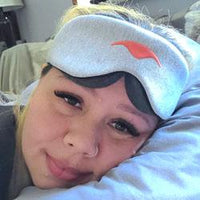 ★ ★ ★ ★ ★
I don't always take a day nap, but when I do I use a Manta Sleep Mask. 😴
These are great for total darkness day or night. I bought it to try since I've been sleeping in my glasses to keep the fan from irritating my eyes. It was worth every cent! And because of its deep cups it works great with my lash extensions.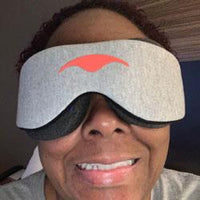 ★ ★ ★ ★ ★
I love my new and improved Manta mask!! I never thought a sleep mask would change how well I sleep or help me fall asleep.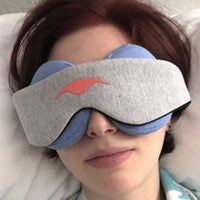 ★ ★ ★ ★ ★
I've always had a really hard time falling asleep. The Manta sleep mask honestly has really helped me fall asleep. They're an insomniacs' dream.
★ ★ ★ ★ ★
Since using my Manta sleep mask I've really been logging the hours. I'm actually shocked - no midnight wake ups. Literally sleeping like an infant (the ones that sleep 12 hours straight 😉) - the most sound, peaceful rest 🙏🏼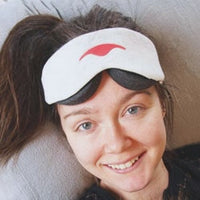 ★ ★ ★ ★ ★
Some of you will doubtless scoff at the idea of me, but I decided to spend $30 on a Manta Sleep sleep mask. I've napped a lot, but I've never napped this well.