9 Wonderfully Weird Places to Sleep Around the World
If you're like most people, you're probably a big fan of sleeping in your own bed... but everyone needs to get away sometimes. 
That's why we've compiled some wonderfully weird places to take an adventurous snooze.
Although some may be a little tricky to get to, we hope these unique places to sleep will inspire some wanderlust for your next trip.
The Ice Hotel in Sweden is exactly what it sounds like: the rooms are made of ice! 
Part hotel and part art gallery, each "cold room" is hand carved and comes with thermal sleeping bags (they recommend bringing your own thermal underwear, too). 
While you can only stay in a cold room for one night, they also have "warm rooms" that you can stay in for the other days of your trip. Brr!
Jules' Undersea Lodge in Key Largo, Florida, pays homage to the author Jules Verne. This is actually the world's oldest underwater hotel! 
You do have to be scuba certified to stay here, as you have to dive 21 feet down to get to the entrance. But once you're there, you'll have a pretty cool view: you can watch fish and other aquatic life swim by via the large glass windows of your undersea room.
The Malmaison in Oxford, England was once home to 95 prisoners. Now modernized and remodeled, the Malmaison is a gorgeous boutique hotel. 
A charming reference to the past is embedded in the name of each room: you could stay in a chamber called "House of Correction Double" or "Cell Superior". And, fortunately, you can get more than just bread and water at the hotel's acclaimed restaurant, Chez Mal Brasserie.
4. 
On the Side of a Cliff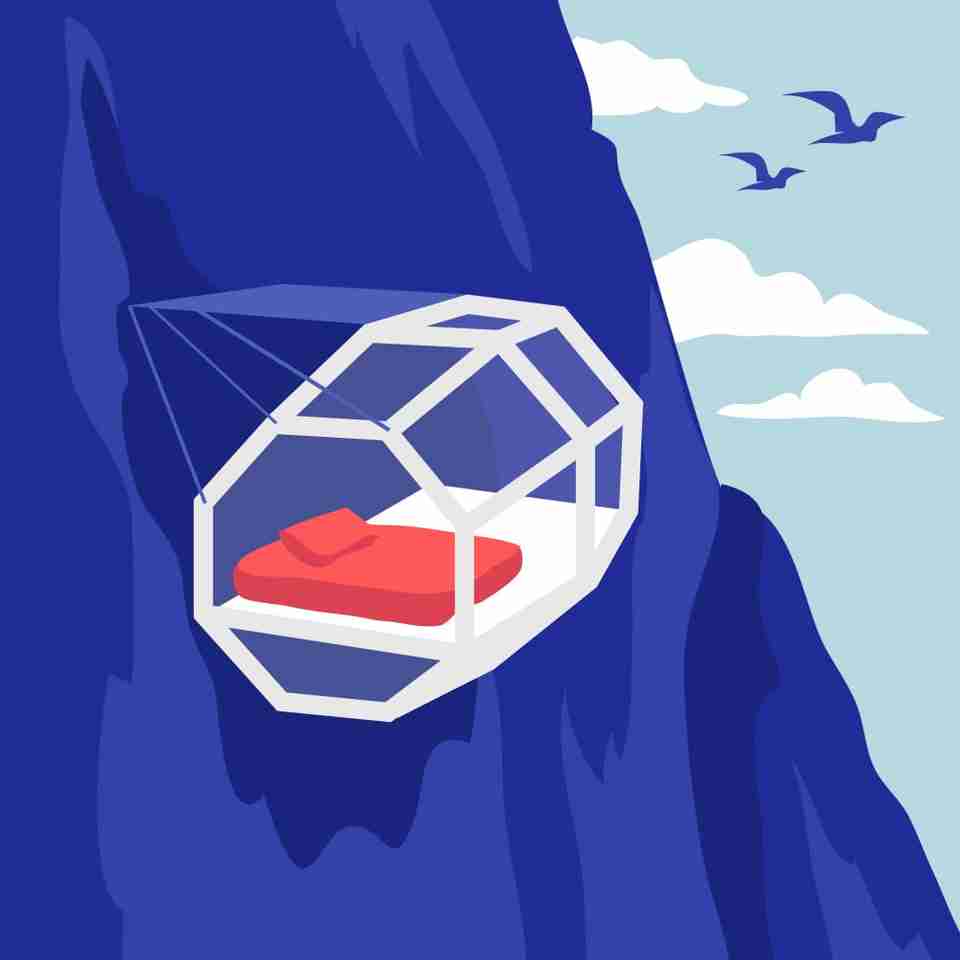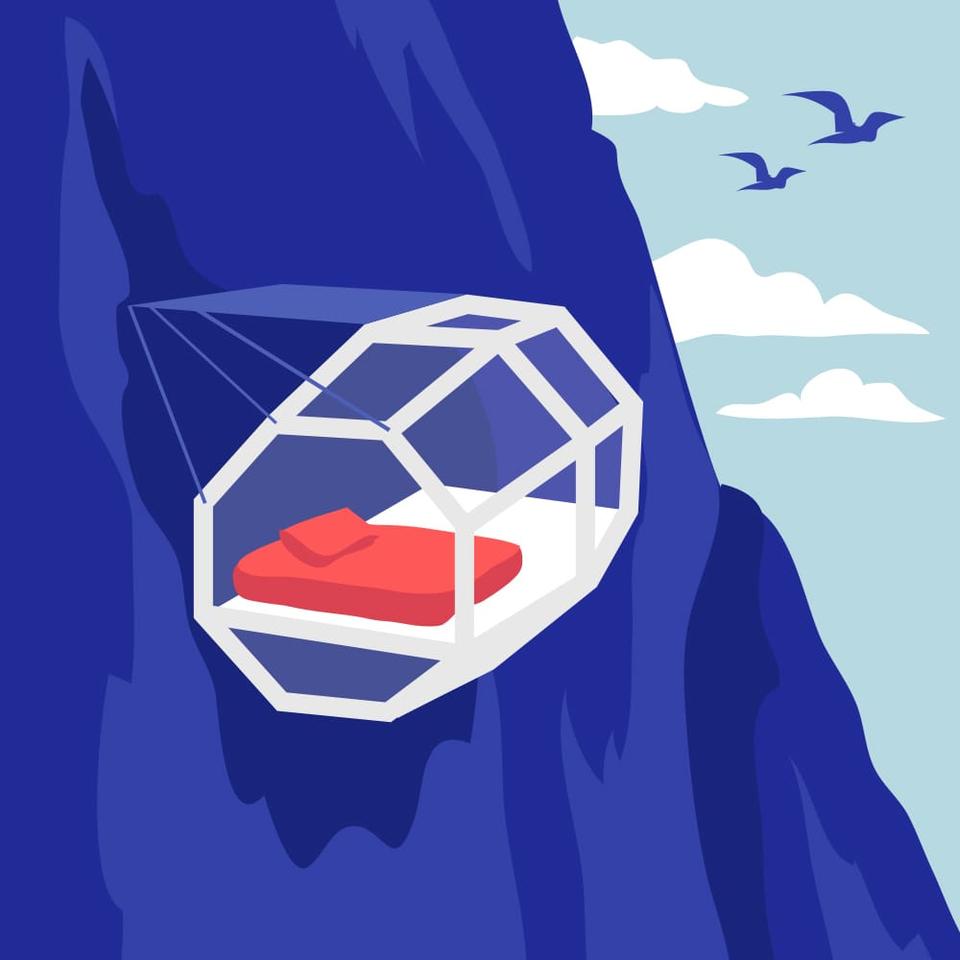 Some may love the thrill of this overnight stay, while some might get a queasy stomach just from looking at it.
If you're one of the brave ones, try out Skylodge Adventure Suites, which is a clear capsule that hangs off the side of a mountain in Peru, overlooking the Cuzco Valley. 
To get there, you have to hike up the mountain first, but the views from this transparent room are worth it!
Kokopelli's Cave in New Mexico is built 70 feet down inside the cliffs of the Ojo Alamo sandstone, which overlooks the La Plata Valley. The cave was hand drilled and blasted by dynamite to create this unique bed and breakfast.
From the top of the cave and clifftop, you can see New Mexico for miles on end, along with its neighboring states, Arizona, Utah, and Colorado, which together make up the Four Corners. 
You must descend 70 feet down into the cave's entrance, but once you get there, you'll find a well-stocked B&B full of amenities, a waterfall shower and a Jacuzzi.
Wine enthusiasts will love to sleep in these oversized wine barrels in Portugal's Quinta de Pachecho hotel, in the Duoro Valley. 
The romantic idea of sleeping on a winery combined with the amazing architectural design of the barrels will make this a trip you won't forget. 
There are 10 barrels on the vineyard, and while small at 270 square feet each, they make up for it in elegance and amenities inside.
Big Sur, California is home to one of the most famous places to sleep in a yurt, Treebones Resort. Yurts are circular, tent-like structures made of fabric, and Treebones has yurts with some of the most breathtaking views you can imagine. 
Even though they are tent-like, these yurts still come with large, comfy beds, heat, electricity and water. However, no cell service is available, so plan to unplug and enjoy all that nature has to offer. 
Walk out onto your balcony and watch a beautiful sunset over the Pacific Ocean. While these yurts aren't too hard to get to, they do book up very quickly, so plan ahead if you want to live the yurt life!
If you've ever wanted to see the Northern Lights from the comfort of your own bed, the glass igloos at Kaksaluttanen Arctic Resort in Finland will be perfect for you. Located on the road to the Arctic Sea, this lodging is as close to a winter wonderland as you can get. 
If you want to see the Northern Lights, book your igloo between the end of August and the end of April. Want to visit in summer? The sun never sets in Finland between mid-May and early August!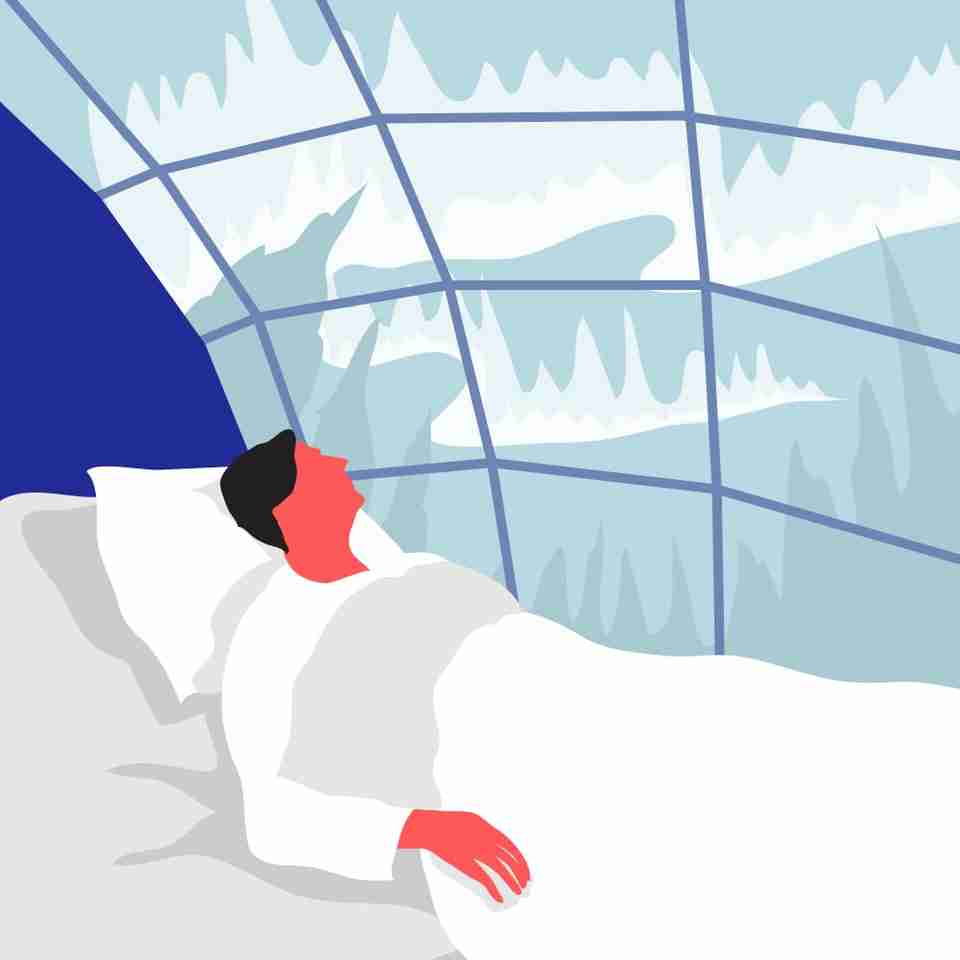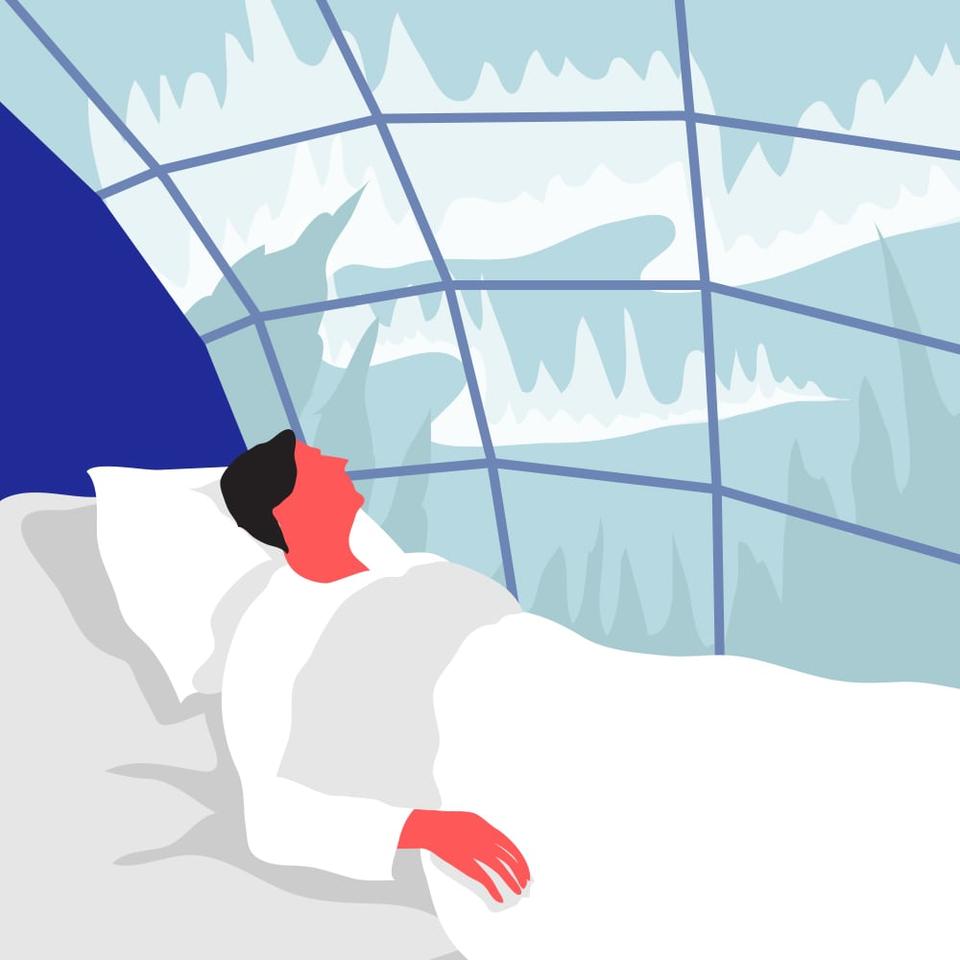 You'll feel like a kid again staying in a treehouse at TreeHouse Point in Washington. At about 30 minutes east of Seattle, this lush and green property has 6 amazing treehouses to choose from. 
Although in a tree, each room has all the standard amenities you would expect at a hotel. But unlike at a hotel, when you step out of your room, you'll feel like you're in a woodland fairytale.
Ready to Sleep Around the World?

Next time you travel, know that there are accommodation options that are more exciting than a traditional hotel room. Have a brand new sleeping experience by sleeping under the sea, or in a giant wine barrel, or a glass igloo!
Which of the places above would you want to sleep in? Or do you have a spot you'd like to share? Let us know in the comments.
Sources:
(1) www.icehotel.com/. Accessed 5 Oct. 2019.
(2) www.jul.com/. Accessed 5 Oct. 2019.
(3) www.malmaison.com/locations/oxford/. Accessed 5 Oct. 2019.
(4) www.naturavive.com/web/skylodge-adventure-suites/. Accessed 5 Oct. 2019.
(5) www.kokoscave.us/. Accessed 5 Oct. 2019.
(6) www.quintadapacheca.com/pages/quinta-da-pacheca-wine-barrels. Accessed 5 Oct. 2019.
(7) www.treebonesresort.com/. Accessed 5 Oct. 2019.
(8) www.kakslauttanen.fi/. Accessed 5 Oct. 2019.
(9) www.treehousepoint.com/index.html. Accessed 5 Oct. 2019.
Do you dream of sleeping under the sea 🐠 or under the stars ✨?
Here are 9 weird places to snooze at around the world.
#sleep #sleepingtips #mantasleep
Disclaimer:  The information contained in this website or provided through our blog, e-mails, or programs is for informational purposes only. It is not intended to be a substitute for medical advice, diagnosis or treatment that can be provided by your healthcare professionals.