Napping Spaces: The Little-Known Secret to Sleeping Through Long Layovers

If you travel, you know what it's like to have a long layover in an unfamiliar city with nowhere to rest. 
On the surface, the options are less than ideal: 
Do you stay at the airport and try to snag a table at an airport café, or do you lug your bags out into the city and look for a quiet restaurant or park to wait in?
Fortunately, there's likely another option you're not considering: napping spaces.
Napping spaces are designed for sleepy travelers and busy city dwellers who need a place to rest, shower and recharge without having to pay for a hotel room.
Amenities vary depending on the specific space, but all napping spaces are relatively simple to use. All you have to do is pay for the specific number of minutes you'd like your nap to last, hop into your nap pod and fall asleep. They're strictly single occupancy, though — so no napping pairs.
Sound like something you'd like to take advantage of on your next lengthy layover? You're in luck: napping centers are popping up across the globe. 
Let's take a look at five of our favorites.
5 Napping Spaces to Try on Your Next Layover
1. Nescafe's Sleep Cafe in Tokyo
Recently opened in Oimachi, Tokyo, this cafe blends naps and coffee for busy travelers. 
Customers can choose between a short nap in a recliner or a long nap in a bed. Even better, each nap includes Nescafe coffee products — so you can enjoy a caffeine boost before heading back into your busy day. Some options also include a pre-nap decaf coffee. 
For a touch of luxury, this nap center also allows you to choose the firmness of your pillow and mattress — and you're sure to sleep better as a result.
2. Casper's The Dreamery in New York City
This futuristic-looking nap center is high class and, well, dreamy. 
Individual sleep pods are tailored to provide clients with all the comforts they need to drift off. Naps are booked in 45-minute time slots — and after the nap, you're given access to relaxing spaces to refresh and drink a coffee. 
One fun feature of this nap spot is the audio options. If you bring your own headphones you can access specially curated "sleepcasts." These meditative podcasts soothe the mind and help you to relax. Options like "Beachcomber" and "Desert Campfire" promise to help you drift to sleep.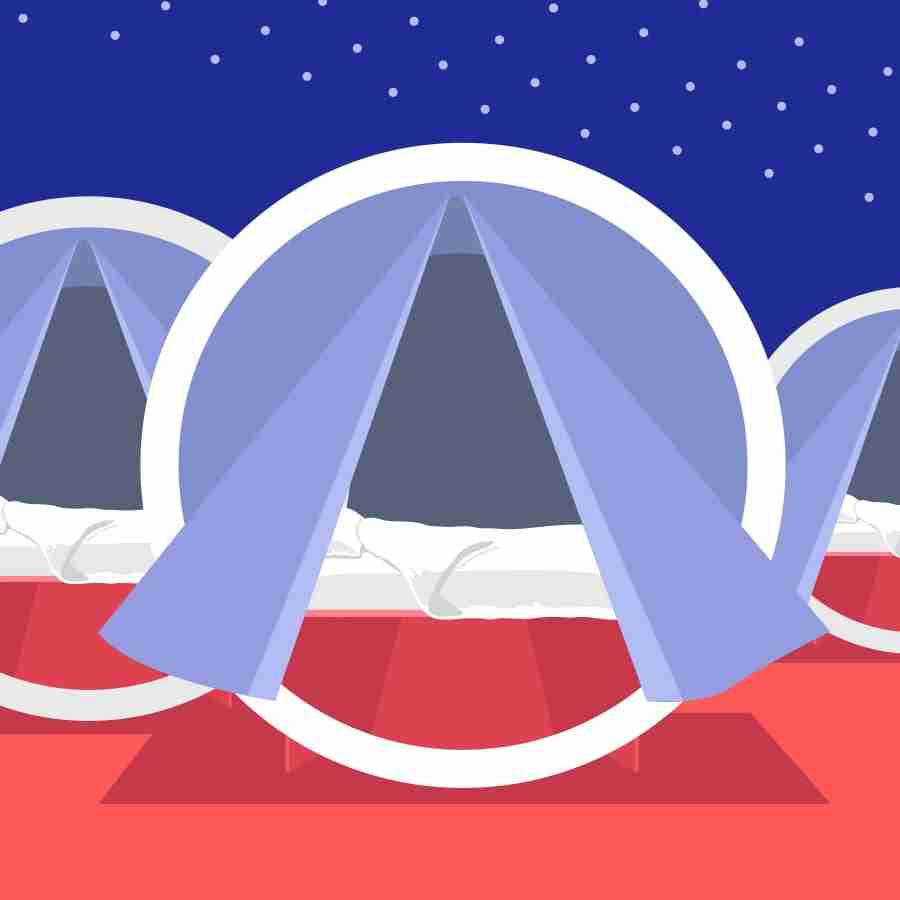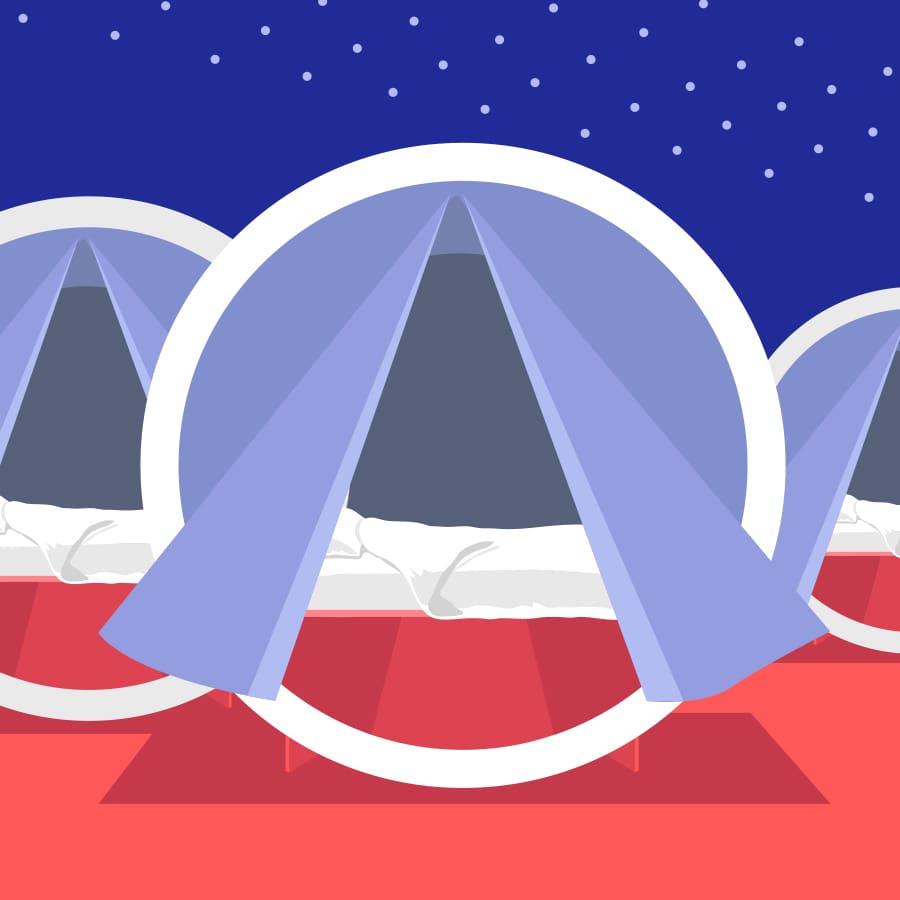 3. Pop and Rest in London
This meditative and restful nap center is totally optimized for relaxation.
Live plants greet customers in the lobby, instantly creating a sense of calm. Furnishings are natural and simple: nothing in the environment distracts from a restful nap. And you can book naps ranging from 30 minutes to 4 hours long — so if you need a longer rest, there are no interruptions.
Another interesting note: this particular nap space works with corporations to train employees on the importance of good sleep habits. Corporations can even rent a
special "nap pod" to have on-site for their employees.
4. Power Nap Lounge in Bangkok
This nap space is specifically designed to help travelers relax during a layover. 
The nap lounge has it all: it's conveniently located near the airport, the space has luggage storage and it caters to travelers at all hours. 
You can choose between a "nap" or "lounge" option, and you're invited to enjoy a meal before you leave to catch your next flight. They even provide transportation services to help you get back to the airport.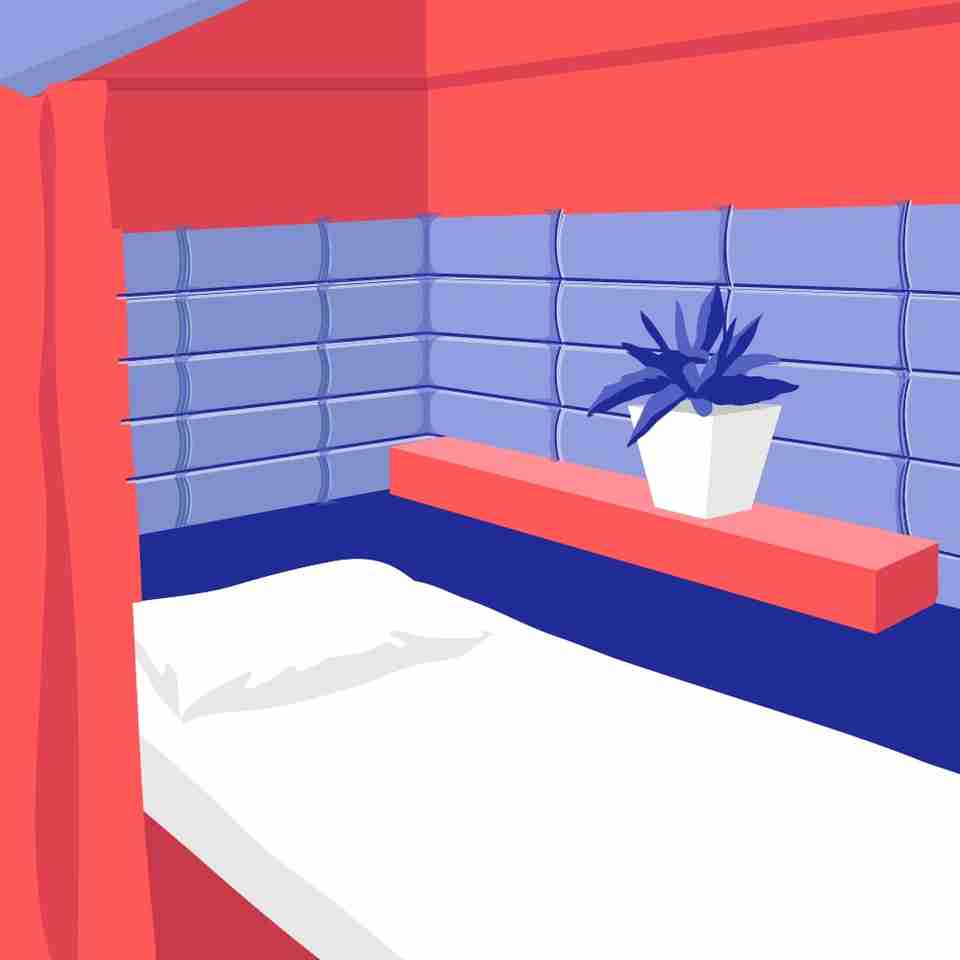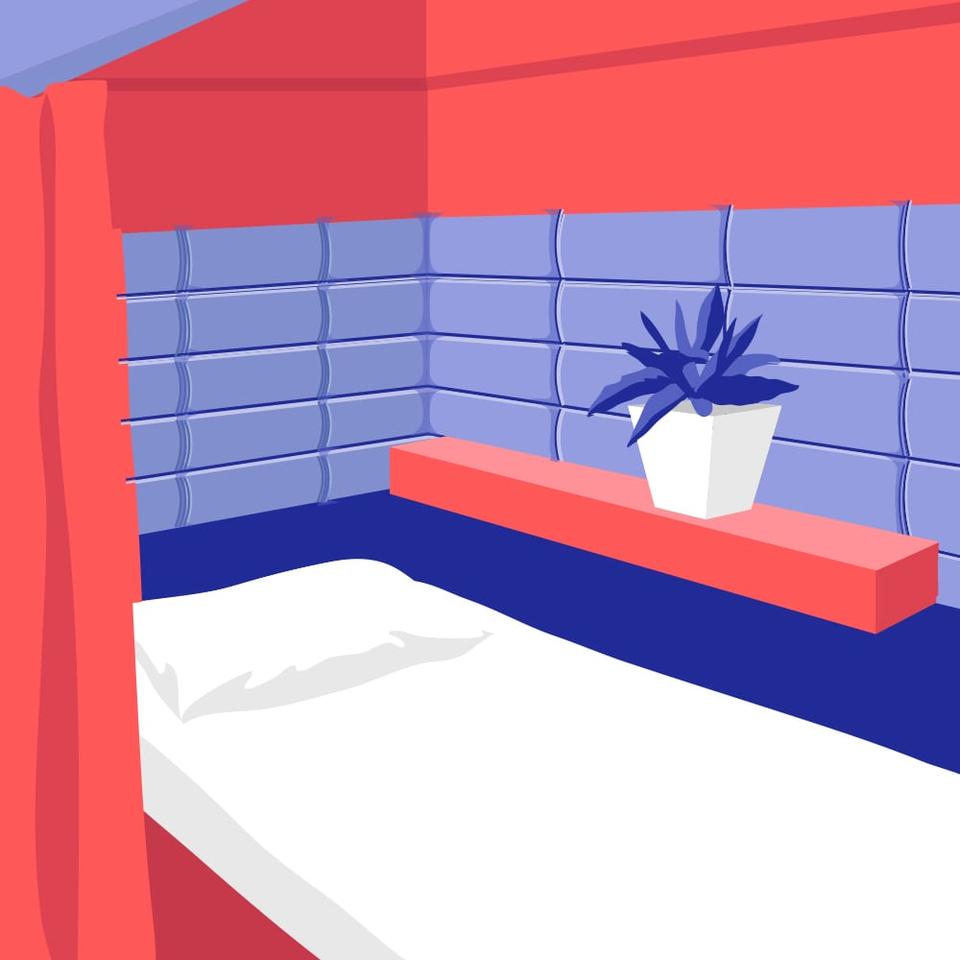 New York is the city that never sleeps — and this napping space offers a solution. 
Whether you're a local who needs a quick refresh before a big presentation or a tourist needing a breather before taking in the next attraction, this is the place for you. 
This unique space offers monthly membership plans: customers pay $35/month for one 30-minute nap a week, all the way up to $250/month for five 90-minute naps a week. 
Apparently customers are pretty excited about this arrangement — there are plans to open two more Nap Yorks in other parts of the city.
Ranging from modern to natural and creative to meditative, these napping spaces are all designed to help ease the burden of exhaustion — whether due to the busyness of everyday life or long layovers in new cities.
To us, they seem like the perfect solution to the biggest downsides of long-distance travel. But we'd love to hear from you: what do you think of napping spaces?
Sources:
(1) Lark, Kelsey. "Nescafe Opens Their First Nap Cafe in Oimachi, Tokyo." Gaijin Pot Blog, 9 Mar. 2019, www.blog.gaijinpot.com/nescafe-opens-their-first-nap-cafe-in-oimachi-tokyo/ 
(2) "Rest easy with a sleepcast." Casper, www.dreamerybycasper.com/headspace. Accessed 26 Feb. 2020.
(3) "Happy employees make successful companies." Pop & Rest, www.corporate.popnrest.com/. Accessed 26 Feb. 2020.
(4) "Power Nap Lounge" Power Nap Lounge, www.powernapthai.com/. Accessed 26 Feb. 2020.
(5) Warren, Katie. "I went inside the now-closed NYC napping lounge where people paid up to $250 a month to nap in dark, private pods at any time of day — here's what they looked like." Business Insider, 14 Mar. 2019, www.businessinsider.com/nap-center-new-york-city-private-pods-photos-2018-9
Have you ever felt sleepy during the day and desperately need a place to nap? 😪
Here are 5 of our favorite places to nap.
#sleep #sleepingtips #mantasleep
Disclaimer:  The information contained in this website or provided through our blog, e-mails, or programs is for informational purposes only. It is not intended to be a substitute for medical advice, diagnosis or treatment that can be provided by your healthcare professionals.